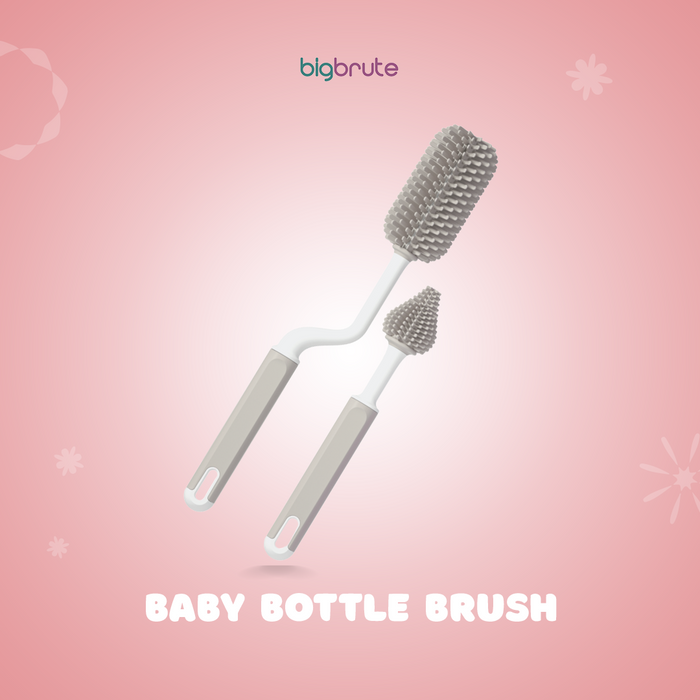 Big Brute Baby Bottle Brush
Save

0

%
Save

0

%
Original price
₱299.00
-
Original price
₱299.00
Features

Bottle Cleaning Brush: Easy-to-turn handle makes cleaning and easier, and the brush head can reach all levels inside the bottle to avoid scratching the bottle.
Nipple Cleaning Brush: The brush head touches the inside of the nipple, easily cleans the inside of the nipple, and keeps the original appearance of the nipple.
The bottle brush and the pacifier brush are designed in one, with fashionable appearance and novel design, which is convenient for customers to use and store.
The end of the handle is designed with a hook hole for easy hanging.

Clean and Disinfection

When using this products, please sterilize it with boiling water for 3 to 5 minutes.
After use, please wash it with detergent and dry it thoroughly, and put it in a ventilated place to dry. Keep product dry when not in use.

Caution

This product cannot be used as a toy, please place it out of the reach of children and use it under the supervision of an adult.
When inserting or pulling out the bottle brush, please rotate it gently to prevent the bristle from being worn and splashing.
Do not place it near the flame or in a high temperature place, so as not to damage the product due to excessive temperature.
If the product found to be broken or damaged, please replace it in time.
Not microwavable
Sterilize using steam
Sterilize poached